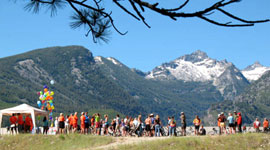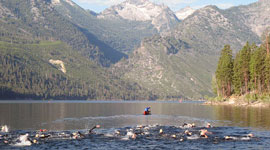 A challenging XTerra style race: Open Water Swim (0.9 mi), Mountain Bike (12.6 mi), & Trail Run (7.7 mi)
The Lake Como Triathlon is held on National Forest Service Land at Lake Como in the heart of the Bitterroot Valley just south of Hamilton Montana.
Attention: Due to COVID 19 Restrictions for public lands events we will not be providing food for the event this year. All participants and guests must bring their own food and water for the day.
The open water swim starts approx 0800 at the public beach. Day or season passes are required for all vehicles parking in the Lake Como Recreational Area.
Registration fees this year will be 70.00 for solo and 150.00 for teams with some early registration discounts to be determined. As of now registration will open on April 15th. Watch for updates on our facebook page.