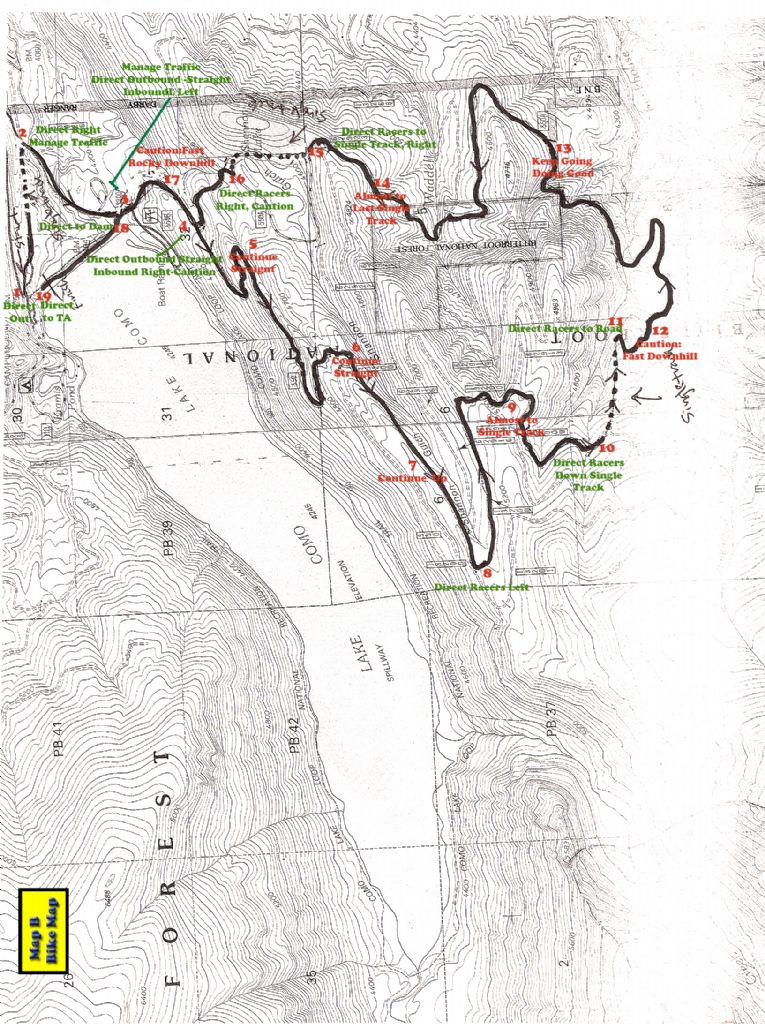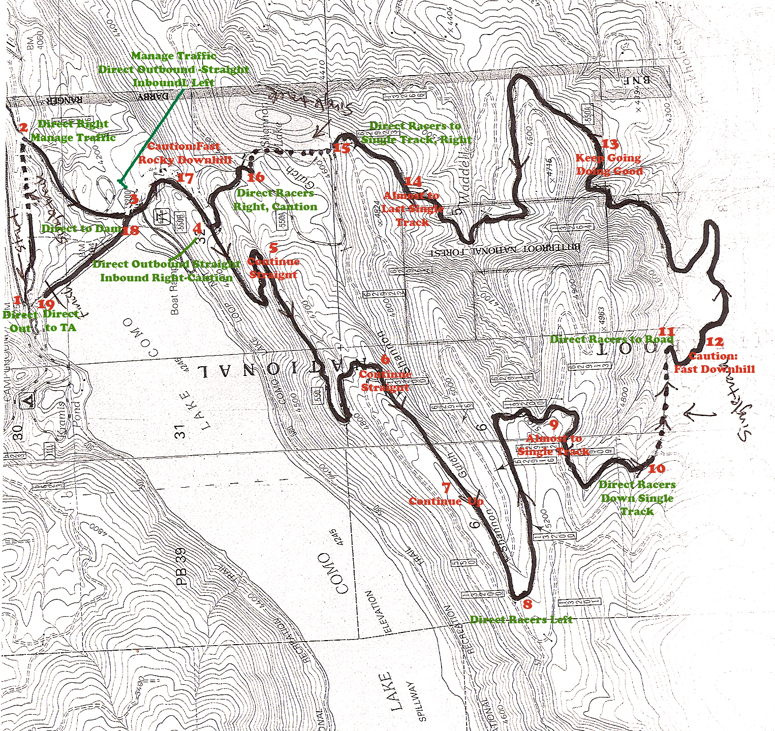 Lake Como Triathlon™ Bike Route Directions

1. Starting at Transition Area near metal bridge at dam:
2. Take a right down road towards campground
3. Vear left on to dirt road heading to gate and boulders
4. Go through and begin single track parallel to camp ground area. Follow path to paved road.
5. Turn right – begin climb on paved road.
6. Go past boat ramp turn off. Pavement ends – follow 550, Little Rock Creek Road.
7. At intersection 550x550A – continue straight. Continue about 3 miles.
8. At the 13200 Road bear left – go through gate. Continue upward about ½ mile. Begin rolling descent. Continue approximately ½ mile.
9. On left side look for salmon- and silver-colored ribbons on both sides of left-turn trail. Go down hill single track about 200 yards.
10. You will intersect with the 550A Road. Turn Right and proceed down fast descent. Will then hit rolling terrain for the next 2-3 miles.
11. Turn right on to single track; look for salmon- and silver-colored ribbons. Follow down past East side of Shannon "Lake." At end of lake continue North.
12. Cross stream. Trail intersects Road. Turn right. Stay on road back to 550 intersection.
13. Turn right on to 550 Road. CAUTION down hill on gravel until you meet paved road.
14. Turn left at LOWER boat-ramp side entrance.
15. Go around gate and right onto dam.
16. Finish. (Will have dismount before metal bridge.)